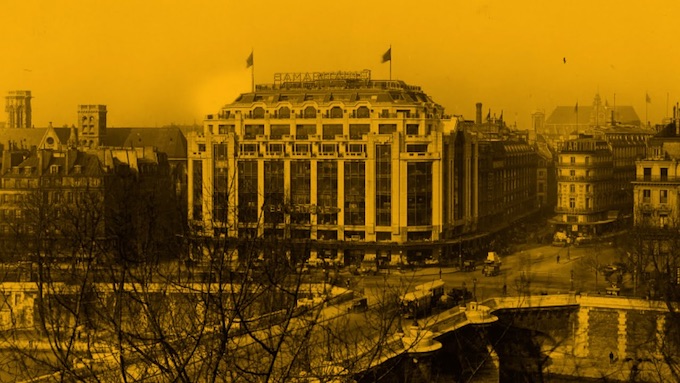 Like the recently reopened Paris grand magasin whose story it tells, this handsome title from US-based publisher Assouline is awash with Art Deco gorgeousness and chic. Laid out like a luxury scrapbook or mood board in hard covers, it's a playful, lavishly illustrated history that canters from la Samar's 1870s origins to its heyday, closure and painstaking 21st-century restoration. Old posters, sketches and film stills are interleaved with photos of stunning stucco, ironwork and enamel – and, for our age of high fashion and personal shoppers, upmarket clothes, accessories and food. It comes in English and French editions.
Samaritaine, Harold Cobert (Assouline, 2021, ISBN 9781649800206, 164pp, £70)
---
NOTES
This book review was published in the October 2021 issue of France magazine.
For more information about the Samaritaine, click here; for more about Paris, click here; for more about this and other titles from Assouline, click here. To read more of my book reviews and other published work, click here.
The archive photo at the top of this post appears on the Samaritaine's website, sans picture credit; I've been unable to find one elsewhere.