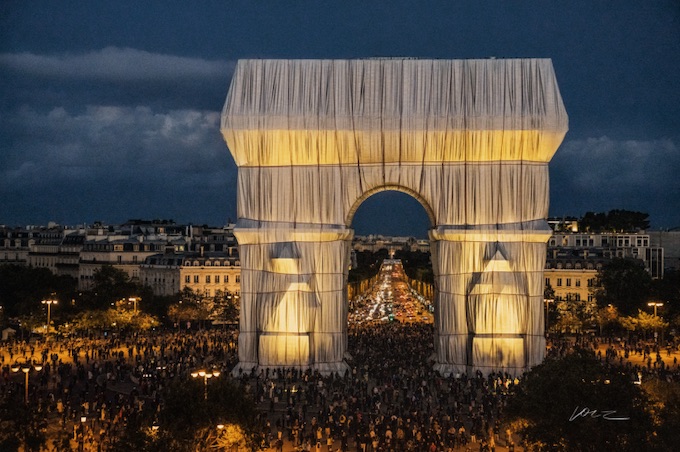 Bulgarian-born US artist Christo had the idea to wrap the Arc de Triomphe in fabric as far back as 1962, but permission wasn't granted until 2019. He died in May 2020, but the project went ahead in September 2021, as chronicled in this gloriously, almost manically detailed book. Christo's sketches, computer-generated plans and a profusion of photos of scale models, full-size dress rehearsals, industrial textile production (heavy-duty polypropylene, since you ask, coated with aluminium for the shimmer) and the wrap itself all make for a fascinating record of a truly monumental work of art.
L'Arc de Triomphe, Wrapped (Lorenza Giovanelli & Jonathan Henery, Taschen, 2021, ISBN 9783836579520, 128pp, £25)
---
NOTES
This book review was published in the December 2021 issue of France magazine.
For more information about the Arc de Triomphe, click here; for more about Christo, click here; for more about this and other titles from Taschen – including a beefed-up limited edition of Wrapped, which comes with a swatch of the original silver fabric – click here. To read more of my book reviews and other published work, click here.
The photo at the top of this post is by the wrap's project photographer Wolfgang Volz.